Commodities, Gold, and the Dollar Not Forecasting Inflation/Recovery Yet
Below are historical examples (from 2008) of how to use technical analysis in economic forecasting and monitoring Fed polices.

Countless government bailouts and liquidity facilities have flooded the financial system with new funds. It is almost universally accepted these practices will be inflationary once the economy and credit markets find some footing. Therefore, it is logical to assume assets that can help protect purchasing power would be in demand if we were on the cusp of an economic recovery. Inflation-protection assets and weak dollar assets are not in great demand and remain firmly in downtrends. We would expect oil, gold, and TIPS to show some legs if we could see light at the end of the economic tunnel.


Commodities - CRB Index - Price Trend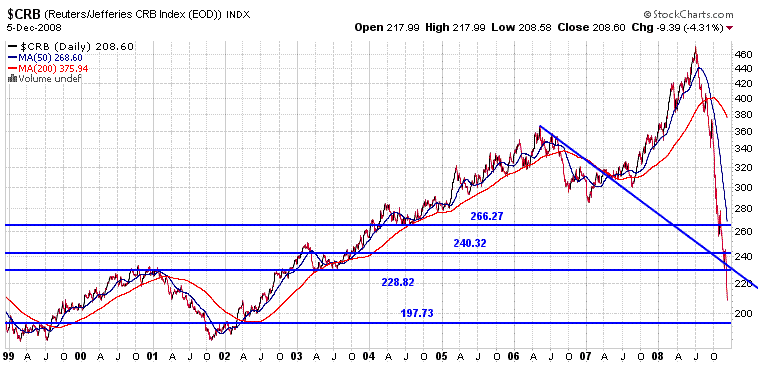 Gold - Price Trend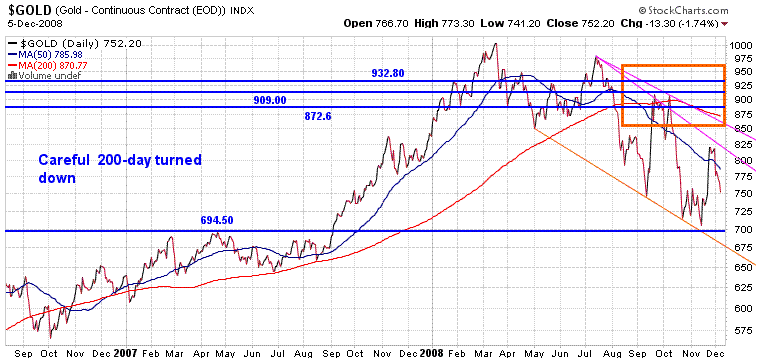 Oil- Price Trend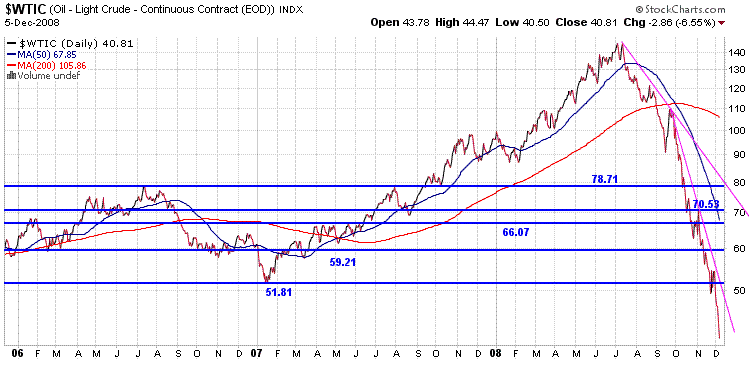 If the current rally can continue, we will see some meaningful improvement in the charts. Many charts have not yet shown even very short-term improvement (see charts of commodities, gold, and oil above). When the appetite for risk returns, we would expect to see rapid and readily apparent reversals in many charts, including the U.S. dollar, oil, and yen. As of Friday's close, the yen and the dollar have done nothing to suggest any radical shift in terms of the risk appetite of investors.

Yen - Price Trend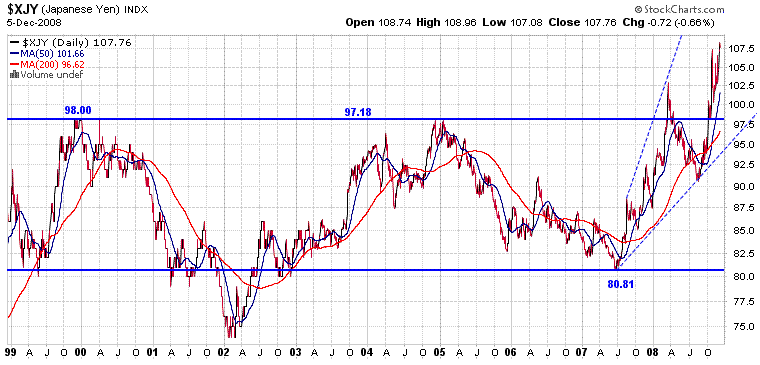 U.S. Dollar Index - Price Trend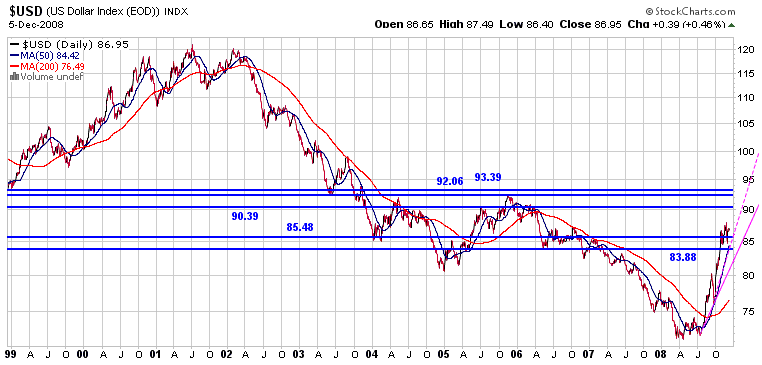 We will continue to monitor developments on both the fundamental and technical fronts. If action is needed (bullish or bearish), we will change when the facts change.

Chris Ciovacco
Ciovacco Capital Management

---
Chris Ciovacco is the Chief Investment Officer for Ciovacco Capital Management, LLC. More on the web at www.ciovaccocapital.com

Return to Page 1...Click Here


All material presented herein is believed to be reliable but we cannot attest to its accuracy. The information contained herein (including historical prices or values) has been obtained from sources that Ciovacco Capital Management (CCM) considers to be reliable; however, CCM makes any representation as to, or accepts any responsibility or liability for, the accuracy or completeness of the information contained herein or any decision made or action taken by you or any third party in reliance upon the data. Some results are derived using historical estimations from available data. Investment recommendations may change and readers are urged to check with tax advisors before making any investment decisions. Opinions expressed in these reports may change without prior notice. This memorandum is based on information available to the public. No representation is made that it is accurate or complete. This memorandum is not an offer to buy or sell or a solicitation of an offer to buy or sell the securities mentioned. The investments discussed or recommended in this report may be unsuitable for investors depending on their specific investment objectives and financial position. Past performance is not necessarily a guide to future performance. The price or value of the investments to which this report relates, either directly or indirectly, may fall or rise against the interest of investors. All prices and yields contained in this report are subject to change without notice. This information is based on hypothetical assumptions and is intended for illustrative purposes only. PAST PERFORMANCE DOES NOT GUARANTEE FUTURE RESULTS.