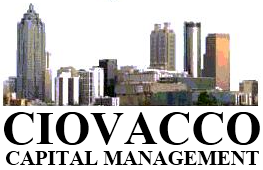 Useful Financial Links
Comstock Partners
- Insightful and realistic commentary from experienced money managers. This site is worth frequent visits.
Clif Droke XAU & HUI Analysis
- Home of the infamous Durban Roodepoort Deep (DROOY) & XAU/HUI Report.
FallStreet
- A clearinghouse for bearish information, independent research on specific companies and industries, and an investment newsletter containing market insights and company selections.
Fiend's SuperBear Page
- Daily Market Report which is loaded with great stats, charts, links, and quotes.
Financial Sense Online
- This site covers the "Perfect Financial Storm". Jim Puplava's Storm Watch Update and commentary from many experienced contributors are well worth your time.
Freebuck
- A collaboration of financial market analysts, journalists, and investors who created this forum to present unedited commentary about markets and the economy. The goal is to facilitate a dialogue about alternative strategies for wealth enhancement and preservation that is unaffected by the influence of Big Media.
Futuresweb
- Futures and Options portal offering FREE charts & quotes, news, research, software, books, futures directory and more!
Galmarley.com
- If you are skeptical about allocating some of your portfolio to gold, this site is a "must visit". It covers the history of money and discusses the risks of ever expanding credit.
Gloom Boom Doom
- Famous for his approach to investing, Marc Faber does not run with the bulls or bait the bears but steers his own course through the maelstrom of international finance markets. In 1987 he warned his clients to cash out before Black Monday on Wall Street. He made them handsome profits by forecasting the burst in the Japanese Bubble in 1990.
Gold-Eagle: The Bears Lair
- Spots, monitors and analyzes the stock market correction as it develops.
Golden Jackass
- This takes you to a links page with some great articles and charts.
Investopedia.com
- Your complete, unbiased, and easy to understand educational guide to investing and personal finance. The site includes the most comprehensive investing dictionary on the web as well as tutorials and articles covering just about every area of the market.
Investment Rarities
- This site has commentary from Richard Russell and many other interesting (and experienced) contributors. Investment Rarities Incorporated began business in the early seventies as a precious metals company. At that time there was little interest in gold or silver. Within a few years, the company's timing and advice proved to be accurate and a long period of dramatic growth ensued. They are now one of the dominant gold companies in America.
The Daily Reckoning
- This is an excellent source for intelligent commentary which often comes with some good humor. The cast of characters that contributes to this site is impressive and diverse.
Safe Haven
- Commentary from several contributors on the preservation of capital.
Silver Investor
- Obviously, there are meaningful relationships between stocks and the precious metals markets. This site offers a detailed look at the silver market.
Wall Street Bear
- Here you will find live discussion of the biggest bear market Wall Street has seen in 70 years. As a stock market investment and trader forum WALLSTREETBEAR attempts to assist people educate themselves and profit from the biggest bear in US history.
HOME - Return to our home page. Your use of any of the links on this page constitutes your acceptance of the LEGAL RESTRICTIONS and TERMS OF USE All material presented herein is believed to be reliable but we cannot attest to its accuracy. The information contained herein (including historical prices or values) has been obtained from sources that Ciovacco Capital Management (CCM) considers to be reliable; however, CCM makes any representation as to, or accepts any responsibility or liability for, the accuracy or completeness of the information contained herein or any decision made or action taken by you or any third party in reliance upon the data. Some results are derived using historical estimations from available data. Investment recommendations may change and readers are urged to check with tax advisors before making any investment decisions. Opinions expressed in these reports may change without prior notice. This memorandum is based on information available to the public. No representation is made that it is accurate or complete. This memorandum is not an offer to buy or sell or a solicitation of an offer to buy or sell the securities mentioned. The investments discussed or recommended in this report may be unsuitable for investors depending on their specific investment objectives and financial position. Past performance is not necessarily a guide to future performance. The price or value of the investments to which this report relates, either directly or indirectly, may fall or rise against the interest of investors. All prices and yields contained in this report are subject to change without notice. This information is based on hypothetical assumptions and is intended for illustrative purposes only. PAST PERFORMANCE DOES NOT GUARANTEE FUTURE RESULTS.